04jun(jun 4)6:30 pm09jul(jul 9)8:30 pmEvent OverTarot Workshop 4th Jun 2022Saturdays, 6wks x 2hr workshops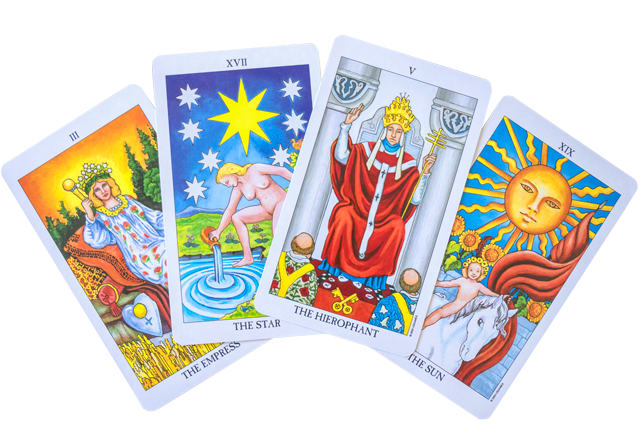 Event Details

Bonus Content – How to Develop your Intuition (New)

The Rider Waite Oracle Cards 6wks x 2 hr Lessons + Optional 7th Lesson (1/2 price) This interactive workshop runs for 2hrs each week for 6wks starting from Jun 4th to Jul 9th. Times are somewhat flexible. Once the course starts Carolyn discusses with the group the option to change the course times to suit the group unanimously. If Thursdays are unsuitable with your schedule, we also run this course on Tuesdays 6:30pm – 8:30pm and Thursdays 6:30pm – 8:30pm. You may wish to enquire about enrolling in one of the other classes depending on your needs. Ideally, you will remain with the group you initially enrolled in. This will help to form a base of trust with the other members which assists in developing your readings and procure the learning. Just ask Carolyn when you enroll as to what works best for you.

Course Details – Tarot Workshop 4th Jun 2022 (6wks x 2hr workshops)

START: Jun 4th, 11th, 18th, 25th, Jul 2nd, 9th 2022

TIME: 6:30 pm – 8:30 pm Thursdays

VENUE: Kewarra Beach

INVESTMENT: Cost: $295 + $23 Tarot Book/Manual –Total $318

What you will learn:
How to utilize this powerful tool
How to do accurate readings from Spirit
Connect to the Creator and Spirit Guides
Access your inner guidance/ understand the Mystical Laws
Prepare yourself for a reading / clear your energy field
Interpret the cards / do different layouts
Avoid the 7 ways that sabotage your reading
Learn the Astrological Influences / Numerology Values
Care for your cards / energetically cleanse them
How to empower yourself and assist others
Manual supplied. This is an experiential class. You will need to bring your own Rider Waite cards. You will receive a Certificate of Completion. To read more about Carolyn's Tarot course visit our About Tarot page.
Enquiries: 
I can be contacted through my Facebook page which also shows my current course: Tarot Workshop 4th Jun 2022.
Carolyn del Villar
A Professional Reader of over 25 years exp.
Teacher and Practitioner of Theta Healing Technique
Email: info@tarotbycarolyn.com
Mobile: 0438 790 641
Time

June 4 (Saturday) 6:30 pm - July 9 (Saturday) 8:30 pm
Ticket Section Title
Tickets are not available for sale any more for this event!